Casa di Lusso Dementia Nursing Home, Bridgwater, Somerset is the latest addition to our portfolio of high-quality care homes. The home features the latest in care home technology, and a professional and highly skilled staff team provide peace of mind for individuals living with general nursing, dementia, learning disabilities and mental health needs in Bridgwater, Somerset.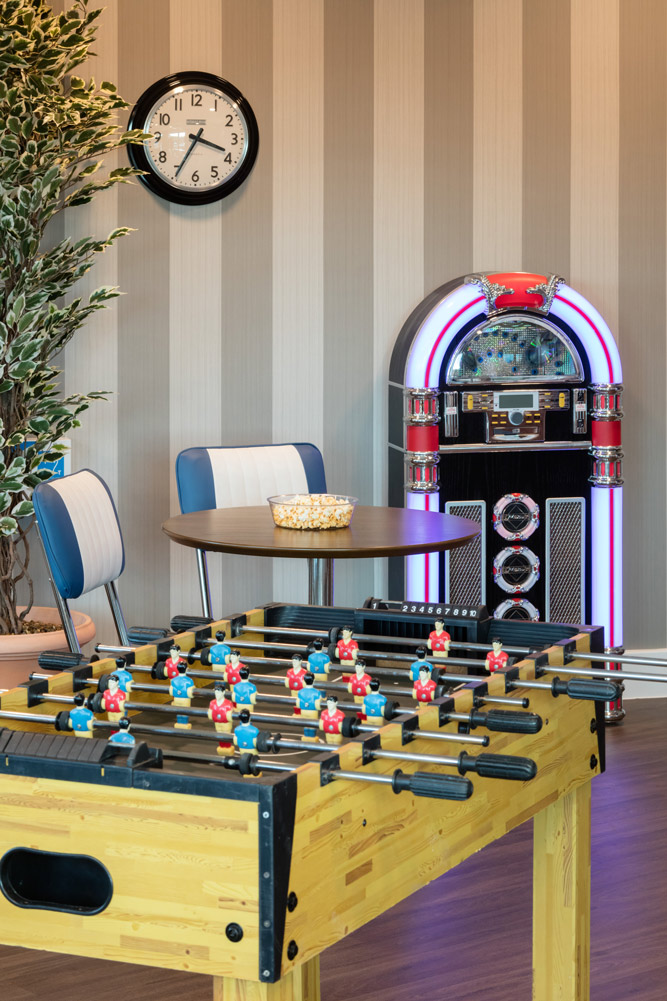 Our experience in care home management and building has enabled us to build homes that support residents to live fulfilled and happy lives. From the design of our interiors to our activities and even the introduction of Notaro Farms, residents are supported to live life to the best it can be.
Every room has been thoughtfully created to enhance the lives of our residents. Bedrooms are all en suite, double glazed, have under floor heating and feature our innovative Nurse Call System. The technology alerts our care team to any unusual movement during the night.
Rooms are elegantly decorated and beautifully furnished. We encourage residents to make their rooms as familiar and personal as they can. Memory boxes are located outside each room which residents can fill with precious memories, they act as the perfect reminder for residents who may become disoriented when trying to locate their rooms.
Casa di Lusso dementia nursing care home, Bridgwater offers outstanding facilities, a cinema, a community cafe and a delightful sun room and the elegantly decorated living and dining areas are flooded with natural light. 
It is important for residents to retain their sense of independence and spending time outside is important to personal wellbeing. Our landscaped gardens create a tranquil relaxing space and provide the perfect opportunity for residents and visitors to enjoy the gentle aroma of the flowers or to attend to some planting.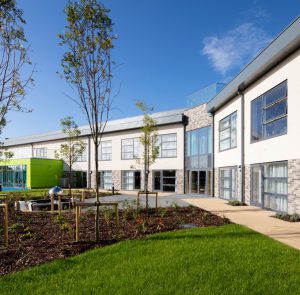 We are extremely proud to announce that Tim Lynch, 'The New Homes Garden Awards' Gold Award winner in the 'Memory Garden' category for his Dementia Designed Gardens, was commissioned to design the gardens at Casa. The needs of residents and visitors of all ages were considered throughout the design of the gardens and include a vibrant colourful play area, complete with pirate ship created for our younger visitors. The gardens are visible from our sun and garden rooms, allowing residents and relatives to watch the children playing in a safe, magical outdoor space.
Casa di Lusso residents, like several of Notaro's other homes, share their home with some rather special friends. As evidence shows that animals prove to be extremely therapeutic for the young and the elderly, Casa has its very own mini farm. Animals do not judge, they make great companions and they provide a great deal of comfort. We have small petting animals such as Rabbits, Gerbils and Chinchillas, we have a bird Avery and we have our popular Alpacas. With the farm being within our grounds, residents can enjoy the animals as and when they wish.
As a care provider putting people first is in our DNA, obtaining good outcomes for residents and providing a service that they can trust and rely on is our highest priority. We employ only the best people and when they join us, they join the Notaro family, meaning they are nurtured and developed to achieve the best they can be.
Life at Casa di Lusso promises to be happy, interesting and varied. Everyone joining us has a story to share and we are here to listen. We spend time really getting to know our residents, we learn what hobbies and interests they have and what they love to do. This information is recorded in their care plan and is shared with our activity coordinator to organise and plan activities based around the interests they have.