Dementia Action Week 
This week is Dementia Action Week, which for more reasons than one, is an incredibly important week. Wondering why? Let us enlighten you… 
What is Dementia Awareness Week? 
Dementia Awareness Week is a national event that primarily involves the wider community coming together to help improve the lives of all the people who are affected by dementia.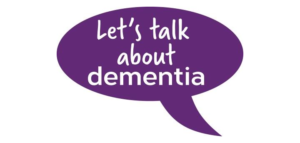 Why is this important? 
In the UK it is estimated that over 850,000 people are living with Dementia. This in itself is a huge number but that excludes all the families, friends and loved ones whose lives are also impacted by dementia too. This alone means raising awareness and creating space for this large group of people to receive the best help and support is imperative. Especially because according to the Alzheimer's Society nearly one million people with dementia and their families are unable to access the care and support they need.  
How can you help?
Take action! Here's a few easy ways to get involved this week to show your support and help to impact change: 
Sign petitions

to help raise these issues to parliament.

Share posts and information about Dementia to help spread awareness. 

Put on a fundraising event to help raise money to support those living with dementia and their families. 

Reach out to those you know who are caring for someone with dementia and offer support if you are able to, even having a chat or going for a walk can make a huge difference. 

Order printed copies of the posters from the

Alzheimer's Society

and spread them around your local area to help raise awareness. 
Dementia care at Notaro Homes
At Notaro Care Homes, we have been providing dementia care across Somerset for over 30 years. We have many care homes within Somerset that specialise in care and nursing those living with dementia. The effects of dementia are far-reaching for both the person living with the condition and for friends and family. It has a huge emotional impact and requires a period of adjustment as people come to terms with what life will be like in the future.
Here at Notaro Care Homes, we provide both emotional and physical care and support to those living with the condition and to friends and family. We proudly operate many dementia homes, four of which are dementia nursing homes, and two residential dementia homes across Somerset. Our homes are located in Taunton, Weston-super-Mare, Bridgwater, Langport and Martock.
Find out more about our dementia homes here.
Make sure to give us a follow in our social channels to stay up to date with what we're up to and how you can get involved in important weeks like Dementia Action Week! 
Facebook: @Notarocarehomes
Twitter: @NotaroCare
LinkedIn: @N. Notaro Homes Ltd
Summary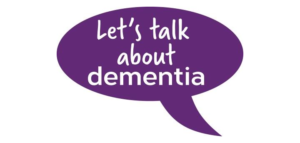 Article Name
Description
Publisher Name
Publisher Logo