The role of a care assistant
Working as a Care Assistant for Notaro Care Homes will involve a diverse range of responsibilities and duties during your everyday working life. Naturally, the majority will be focused on providing the best care possible for the residents, but this presents itself in many different ways. From general care duties such as helping administer medication and personal hygiene, to helping run activities and lending a hand at mealtimes.
At Notaro, our continued growth is due to our amazing staff and the care they provide. Every single member of the team strives to create the best environment for the residents and other staff as well. 
What attributes do you need?
Wondering if you've got what it takes to be a care assistant? Well, here's what we look for when hiring:
A caring and approachable person

Someone who is able to deliver care whilst maintaining the dignity of those they're caring for 

A respectful individual 

Someone who has a high level of enthusiasm to care 

A sensitive, empathetic, and understanding person 
If you're just starting out and are looking for an entry-level care job, we will always look for these attributes as well as any qualifications you may or may not have. However, we promise to always invest in you and help support both you and your career at Notaro. Everyone who joins will complete our online training programme and those with no experience or care-related qualification will complete the Care Certificate.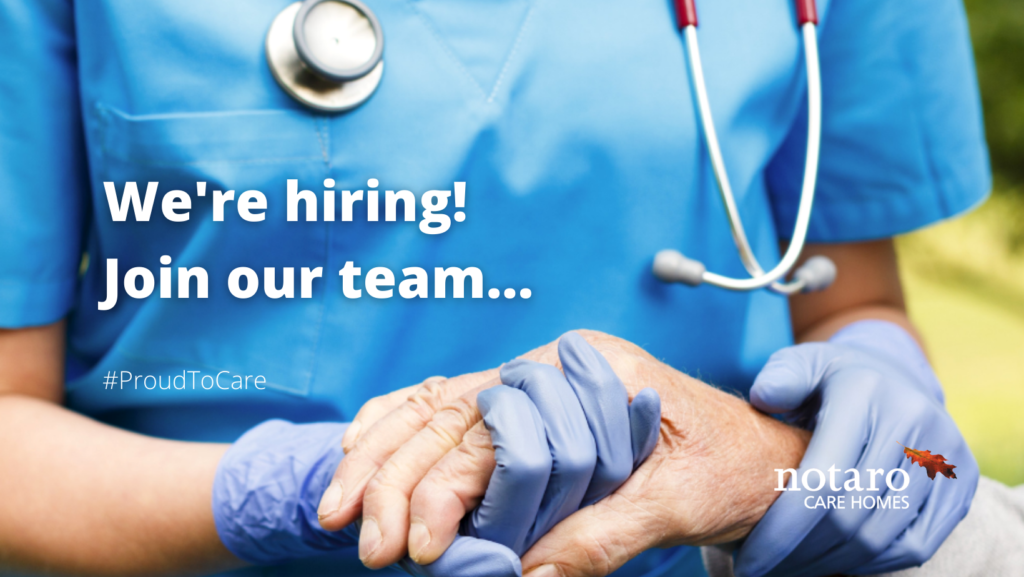 A rewarding role
Working in care will always be a rewarding job. Helping people to live their lives with dignity and as much independence as possible whilst caring and providing support when needed will always provide a feeling of satisfaction after a day's work. Helping families to feel secure in their decision to choose Notaro as their care provider and giving their loved one a safe and welcoming environment in which to spend their days really brings a feeling of joy and happiness all round! It goes without saying days can be difficult and this job can have its challenges, but it really is worth the reward. 
Want to find out more about life as a care assistant or the vacancies we have available? Make sure to follow our social channels for regular updates and keep an eye on our careers page!
Summary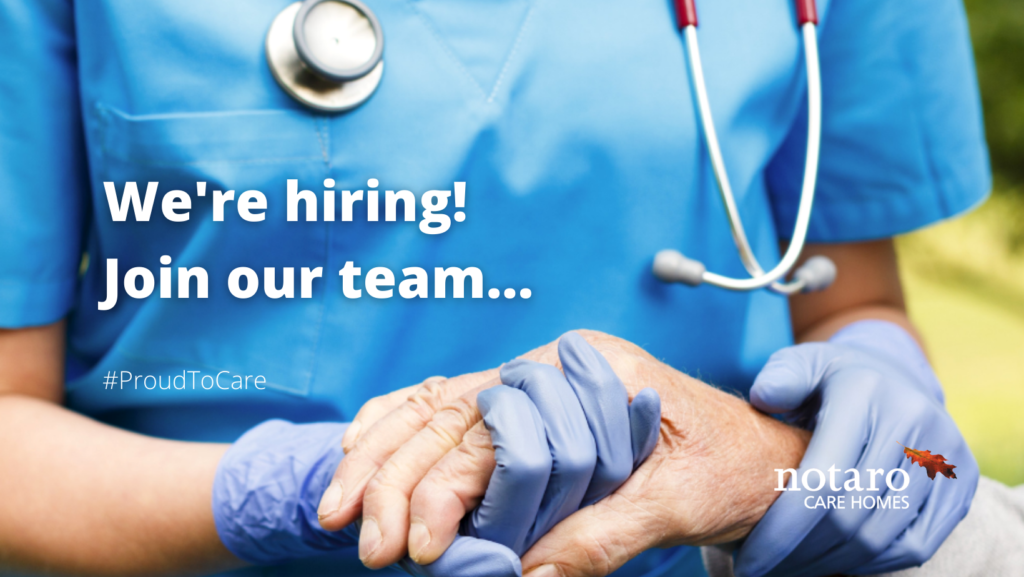 Article Name
Thinking of becoming a care assistant at Notaro Care Homes? Here's what to expect!
Description
Thinking of becoming a care assistant at Notaro Care Homes? Here's what to expect! .
Publisher Name
Publisher Logo